Our Driving School in London
Drive247 London prides itself on providing low cost, yet quality driving lessons in London for those who want to pass their driving test quickly and first time. We cover most areas in and around London, use our postcode search tool to see how we can help you learn to drive in London!
We only use fully qualified, DBS checked approved driving instructors who are local to London and know each of the test routes specific to their areas.
Not sure what to expect or if driving lessons are for you? Why not give our 1 hour taster lesson a try, it's a great way to kickstart your driving lessons.
Whether you are looking for weekly driving lessons or intensive driving courses, our driving school in London can help you.
Our Best Ever Sale
Our driving lessons are currently at their best ever prices, they won't be this low again!
See Why Footballers and Celebrities Choose Drive247 London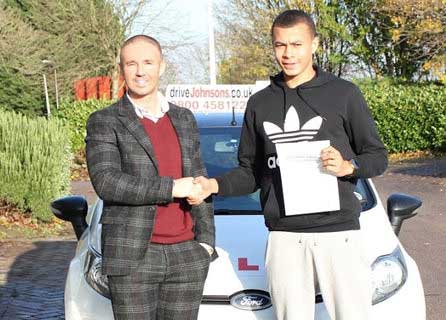 Dele Alli
Tottenham Hotspur & England footballer, Dele Alli, passed in just 6 hours with us in 2 days.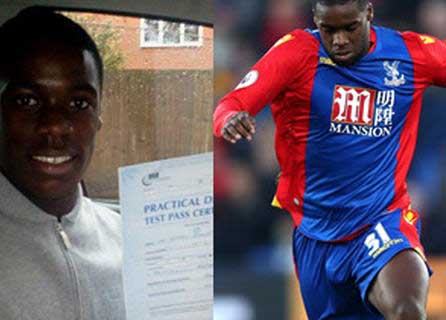 Jeff Schlupp
Crystal Palace Premier League footballer, Jeff Schlupp, passed in under 20 hours with us.
Stephen Graham
Pirates of the Caribbean actor, Stephen Graham, passed his driving test first time.
Testimonials from our happy drivers

Rachel Brookes(Pupil)
I had a fantastic time in my driving lessons with Drive 247 London. My instructor was really nice and helpful. Thanks.

Michael Rigg(Pupil)
Had a great laugh with my driving instructor. Had little challenges during the lessons which made them really fun. I passed first time.

Lucy Reynolds(Pupil)
I was the first to pass out of all my friends thanks to Drive 247 London. Now I'm the fast food delivery driver at sixth form now!
We only use the best driving instructors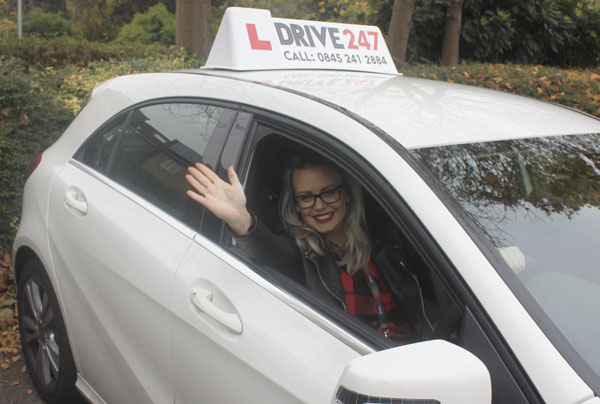 All of our approved driving instructors (ADIs) are established teachers behind the wheel. Many of our driving instructors in London have more than 20 years teaching experience, allowing them to gain expert knowledge of local test routes, and the best teaching techniques.
During every driving lesson in London, your instructor will explain and analyse your driving ability and progress – helping you to make better decisions and become a better driver as a result.
Using personalised progress cards, you will be able to track your driving improvements and any areas that may need a little extra work. Your driving instructor will teach you all of the local test routes, provide detailed explanations of driving manoeuvres and regularly quiz you on the show me, tell me questions.
All of this additional practice will put you in the best possible position when you come to taking your driving test and passing first time. Our sister companies driveJohnson's and DRIVE 321, also offer driving lessons and intensive driving courses in London.
Frequently Asked Questions
Do you have automatic driving instructors in London?
Yes, we have both manual and automatic driving instructors available in London. With our driving school in London you will find options to suit everyone, no matter what your needs or abilities are. We recommend that all learners start in a manual car, as if you pass in a manual you can drive both a manual and automatic car, however, if you pass in an automatic you will not be permitted to drive a manual vehicle. If you start your lessons in a manual car and find that it's not for you, you can switch to automatic lessons at any point throughout your learning. Of course, if you have your heart set on just taking automatic lessons, we will be happy to accommodate this.
Do you have female driving instructors in London?
Yes we do have female driving instructors in London, if you would prefer a female driving instructor, please make us aware of this when making your first booking. We are extremely proud of the diverse range of instructors we have at Drive247 London, we also have instructors that speak a wide range of different languages. If you require a foreign language speaking instructor, this also needs to be specified when making a booking.
Do you offer intensive driving courses in London?
Our intensive driving courses in London are renowned for helping people pass fast and as safe drivers. With one of our intensive courses you can pass in as little as 1-4 weeks, depending on your previous driving experience. If you want to pass even faster or by a deadline, our intensive courses are the way to go. By taking an intensive driving course with Drive247 London you will be setting yourself up for the best possible chance at success, with specially trained, qualified driving instructors who will tailor a course to your needs. Our intensive driving courses usually commence with a 2-hour assessment lesson, this gives your instructor a chance to see what level your driving is currently at. From this, they can give you an estimation of how many hours you're likely to need and put together a lesson plan to help you get the most out of your time learning to drive.
Do you provide mock driving tests?
Yes we do provide mock driving tests at Drive247 London. We strongly believe that mock driving tests are important and extremely useful. Mock driving tests allow you to see what standards are required for the driving test so you are not going in completely blind and you can ensure that your standards meet the requirements. It is also useful for your driving instructor to see if you are test ready, if you fail the mock driving test, your instructor can work on the areas where you failed. A mock test can also help to settle some driving test nerves.